SIPI SERVES INDUSTRIES AND MARKETS WORLDWIDE
ITAD – All businesses, no matter the size or industry, are required to comply with environmental and regulatory standards, when it comes to electronic waste disposal. Our commitment to providing custom ITAD programs to address data security requirements and compliance, in a partner approach to ITAD, has lead us to become a preferred ITAD provider in such industries as Financial, Technology, Healthcare, and Data Centers.
Precious Metals – Sipi provides unique, efficient capabilities for refining precious metals, to provide maximum value for Equipment Manufacturers, Electronic Scrap, Metal Refiners and Mining Companies.
Engineered Alloys – Sipi provides a full range of high-quality brass and bronze ingot to Artisan Foundries and OEM Foundries. Our technical precision and years of experience allow us to offer specialized master alloys and pure metals for Tech Alloys and Job Shops.
Relocating IT assets to a new data center — or decommissioning a data center — is a monumental task. Absolutely nothing should be overlooked. Sipi Asset Recovery specializes in creating and executing the intricate plans that are necessary for these large-scale, complicated operations. Our decades of hands-on experience have prepared our team for any unique situation, and we work closely with our clients to ensure data center projects proceed smoothly and efficiently.
On-site datacenter management, balancing short refresh cycles with security and compliance.
With data breaches regularly making news, financial services organizations are under closer scrutiny than ever before, with attention coming from customers, regulators, elected officials and investors alike. We work closely with leading banks, insurance, credit and other providers to prevent data security missteps that can be extremely damaging at the civil, criminal and regulatory levels.
Seeing beyond the RFP to develop a relationship through a pilot program.
ORIGINAL EQUIPMENT MANUFACTURERS
Many manufacturers incorporate precious metals within their products or in their manufacturing processes. However, a portion of that material doesn't make it into the final product or it becomes diverted into byproducts. Sipi delivers tailored plans and end-to-end assistance for recovering value from these assets in an environmentally friendly manner.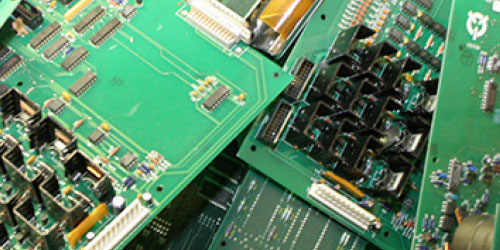 E-scrap collectors can sell their material outright or have it refined on a lot-by-lot basis. They know their historical returns from precious metals in electronics, but products are constantly changing. Our role is to help them understand the true value of each lot, by refining and returning the metal value.
OTHER PRECIOUS METALS REFINERS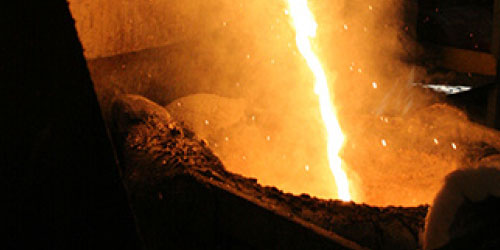 Specialty precious metals refiners frequently rely on Sipi to further process their material. Sipi offers unique capability for refiners who need a proven downstream refining partner.
PRECIOUS METAL MINING COMPANIES
Mining companies typically extract 90% of the gold or silver recoverable in their materials. The remaining percentage, however, often remains out of reach, tied up in by-product that require more specialized handling. Sipi offers smart, efficient ways to reclaim as much value from that by-product as possible.
Whether casting large public art sculptures or table-top objects d'art, artisan foundries need a reliable supply of high-quality brass and bronze ingot at the right price. As a long-time supplier to artisan foundries, Sipi provides the fullest range of high-yielding ingot along with helpful service and fast, reliable delivery.
For manufacturers that maintain in-house foundries to produce the specialized metal parts that go into their products, Sipi Copper Alloys has become a copper alloy supplier of choice—not only providing the reliable, just-in-time delivery they require, but also the higher level of quality that results in less material waste and overall more cost‑effective operations.
Many companies with proprietary coil, strip, sheet or plate manufacturing operations require specialized metal additives to improve both the material characteristics of their metals and the efficiency of their foundry processes. Sipi Copper Alloys offers a one-stop-shopping for master alloys and pure metals needed in these applications, including the technical expertise to select the right additives to meet the customer's precise objectives.
Smaller job shops often compete on price and speed, and require suppliers who can deliver the exact copper alloys they need quickly and reliably. Sipi Copper Alloys delivers on all fronts—and thanks to our technical precision and experience, our copper alloys are known to consistently offer greater yields, which helps job shops get the most profit from their tight margins.